Episode 3.08: New Glasses:
Mum takes young Tim to have glasses fitted. On the way to the optician, his view of the approaching bus is blurred.....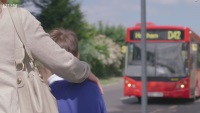 With his new glasses he can see the buses clearly. They allow London United DPS718 (SN55HSD, a Dennis Dart SLF/Plaxton new to National Car Parks) to go past.....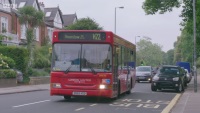 ...then catch
Sullivan Buses
MM787 (LK57EHX, a MAN 12.240/MCV new to Metroline):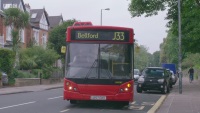 (I'd guess MM787 also played the blurred bus in the first screencap!)