Would You Believe It! (1929, Walter Forde, Pauline Johnson)
Written, directed by and starring Walter Forde, this British silent film had sound added before it, was released to the American market. One scene includes a passing AEC NS: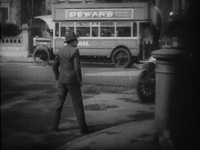 There's also this small bus: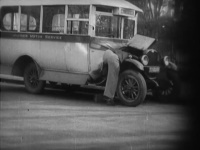 The 1949 British comedy
Helter Skelter
features a long sequence from this movie, which is now the only way you'll see this sequence, and that's where these screencaps come from.